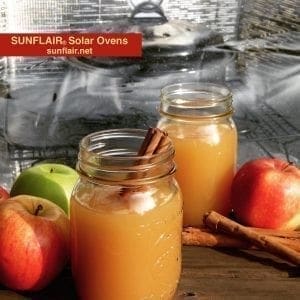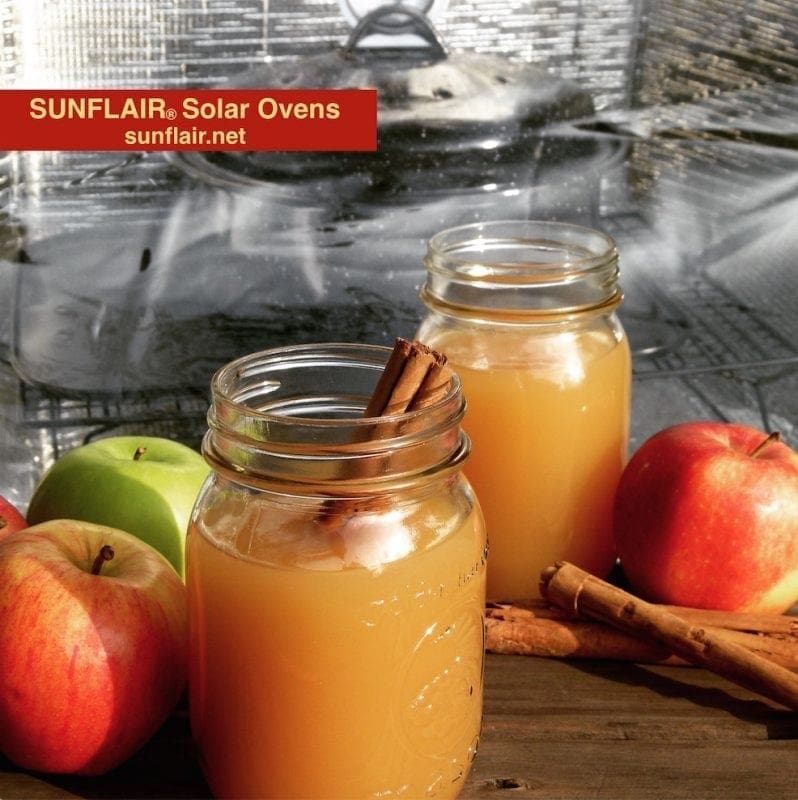 Serves 6
Cook time: 4 hours

Nothing says fall and winter like apple cider. It is nice served cold, but even better served hot to take the chill off on those crisp cold days. And better snuggled up by a fireplace with a throw blanket.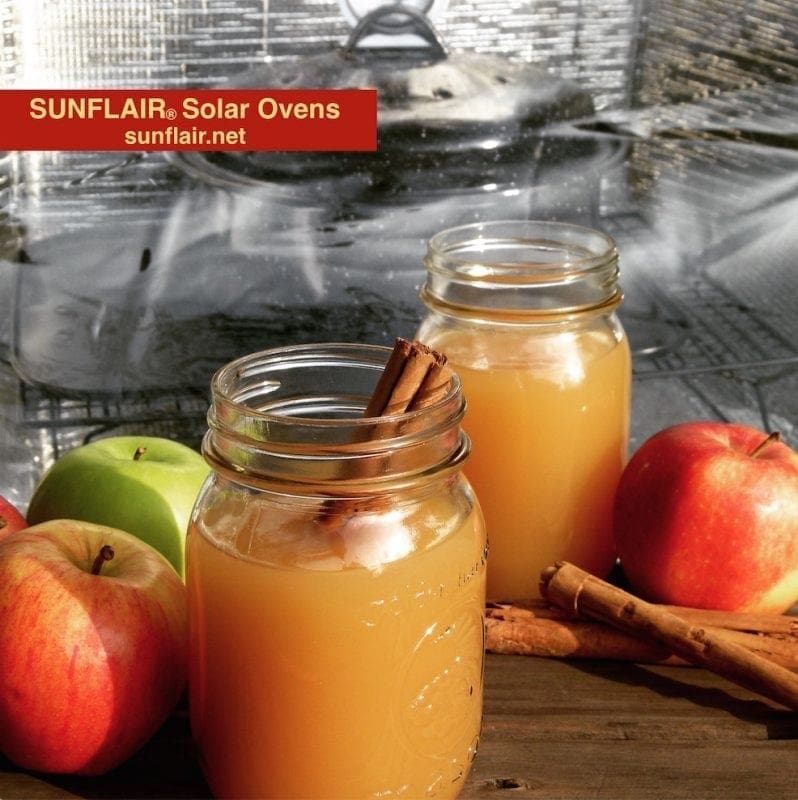 Ingredients
Ingredients
6 gala apples, cored and quartered
3 sticks cinnamon
1 1/2 teaspoon (3 g.) whole cloves
1/2 teaspoon (1 g.) allspice
7 cups (1.5 liters) water
1/4 cup (55 g.) brown sugar
Instructions
Place everything in the roaster and cover with lid. Cook for 3 hours. Mash apples with a potato masher and cook for another hour. Strain and discard the solids.
Enjoy hot or cold.
https://www.sunflair.net/apple-cider/
Copyright: Sunflair® Solar Ovens