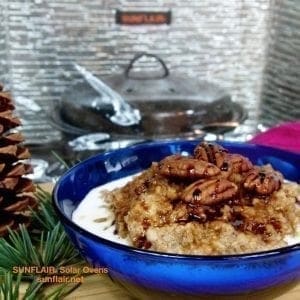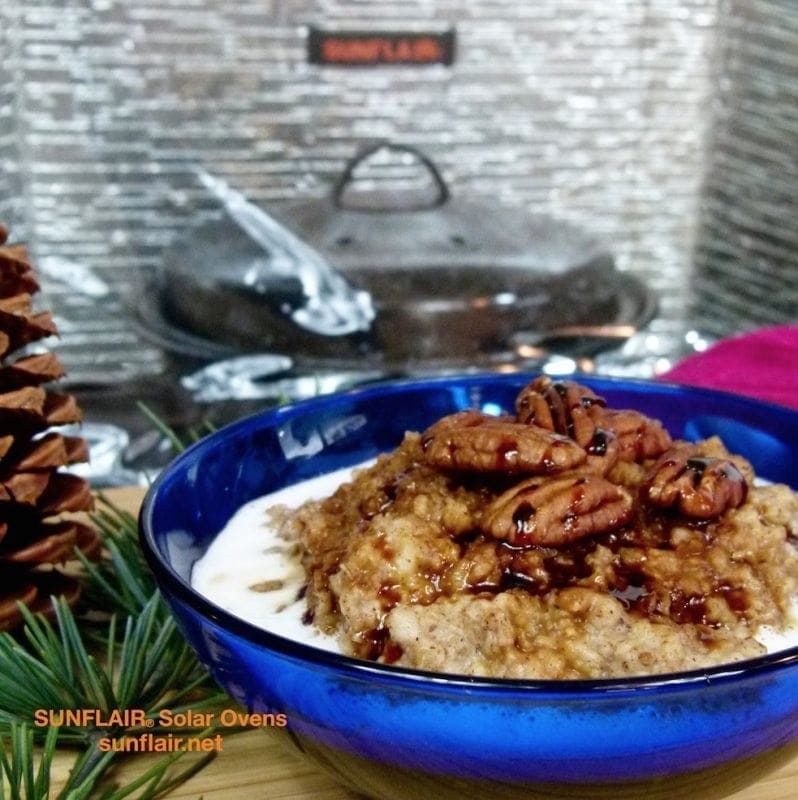 Serves 4
Cook time: 40 – 90 min, depending on instant or steel cut
This oatmeal is a hit during the holidays. It's just a matter of adding a few extra spices and suddenly it's that comforting taste of the holidays.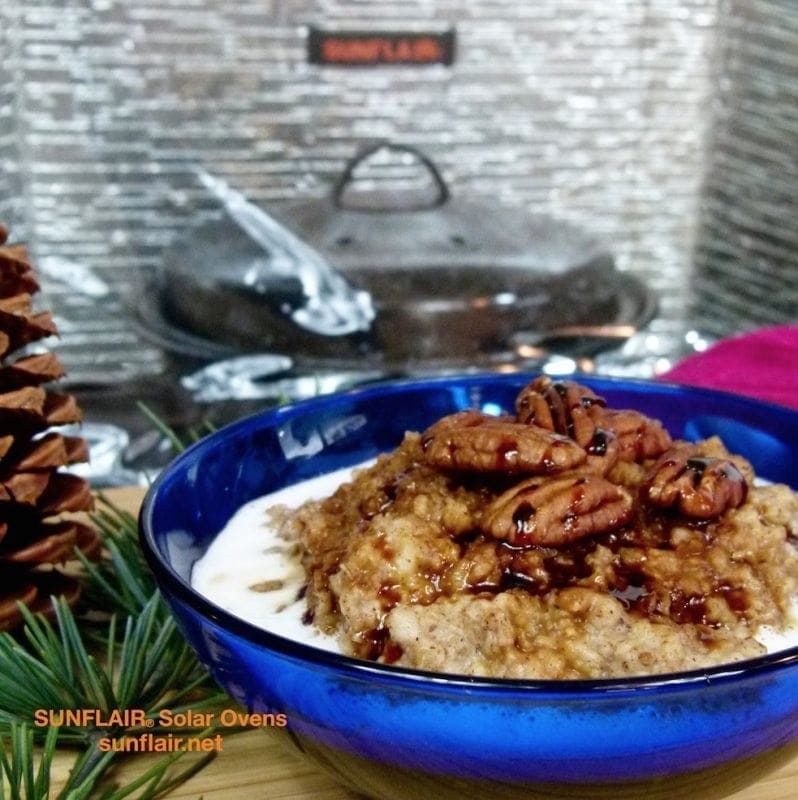 Ingredients
3 cups (710 ml) water
2 tablespoons(30 ml) molasses
2 tablespoons (18 g) dark brown sugar
1 tablespoon (8 g) cinnamon
2 teaspoons (10 ml) vanilla
1 teaspoon (3 g) ground ginger
1 teaspoon (3 g) nutmeg
1/4 teaspoon (1/2 g) ground cloves
1/2 teaspoon (3 g) salt
1 cup (161 g) oatmeal
Top off with chopped pecans, milk, brown sugar to taste.
Instructions
Add all ingredients to pot. Stir to combine the flavors. Cook until done.
https://www.sunflair.net/gingerbread-oatmeal/
Copyright: Sunflair® Solar Ovens