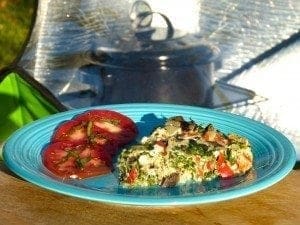 Serves 4-6
Cook time 3 hours
A frittata is an Italian dish similar to a crustless quiche or an omelette with vegetables, cheese, and meats. They make a lovely meal for a brunch, lunch or dinner.
Spinach and Feta Frittata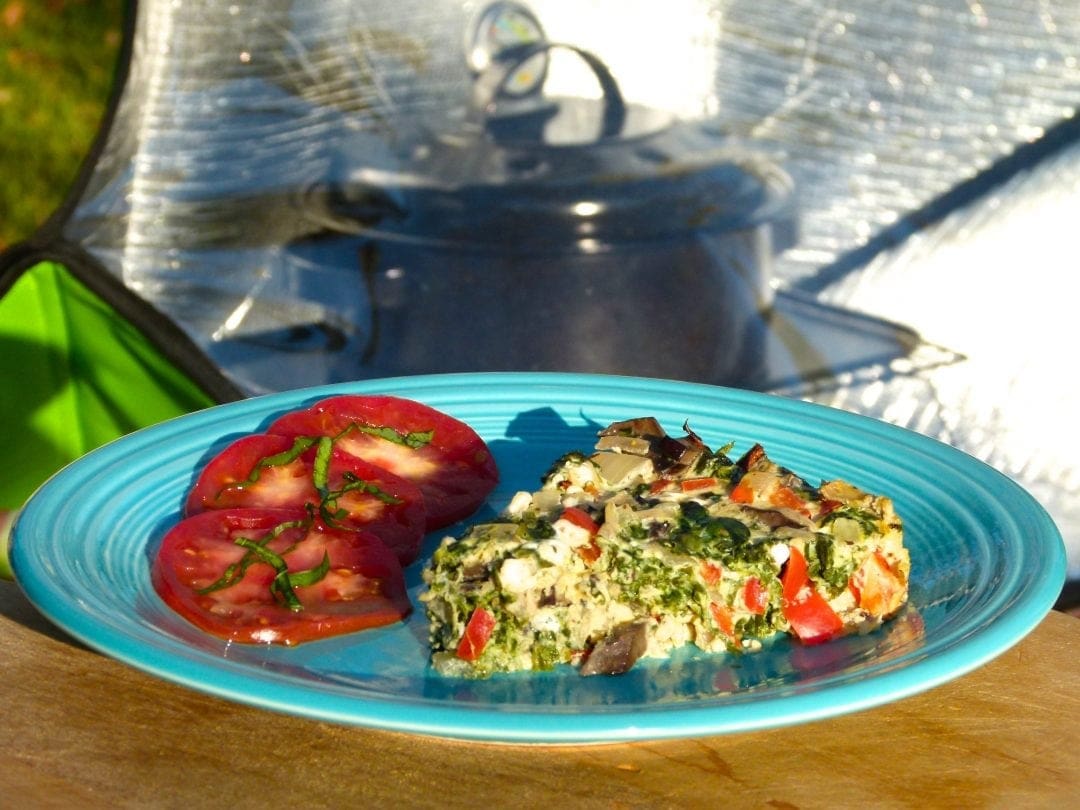 Ingredients
1 tablespoon (14 g.) extra virgin olive oil
1 cup (229 g.) diced onion
2 cups (457 g.) sliced mushrooms
5 cloves, minced
1 teaspoon (5 g.) dry basil
1 red bell pepper, chopped
8 eggs
2 cups (packed) (457 g.), chopped spinach with stems removed
1 cup (229 g.) feta cheese
1/4 teaspoon (1 g.) salt
1/4 teaspoon (1 g.) black pepper
Instructions
Stir together olive oil, onions, mushrooms, garlic, basil, and red bell pepper so ingredients are coated evenly with oil in the large roaster. Cover and cook for 30-40 minutes or until tender.
While the vegetables are cooking, combine eggs, spinach, feta, salt and pepper in a separate bowl. Once the vegetables are tender in the roaster, pour the egg mixture over the vegetables and gently stir in. Cover and cook for 2 1/2 hours until the eggs have set.
Cut into wedges and serve.
https://www.sunflair.net/spinach-feta-frittata/
Copyright: Sunflair® Solar Ovens