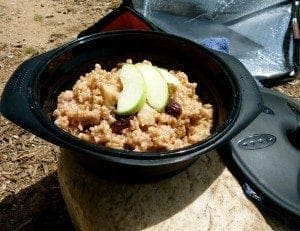 Cook Time: 1 1/2 – 2 hrs
Steel cut oats are a healthy meal any time of day. Enjoy this delicious, nutritious steel cut oats recipe for a chewy, nutty treat that won't spike your blood sugar.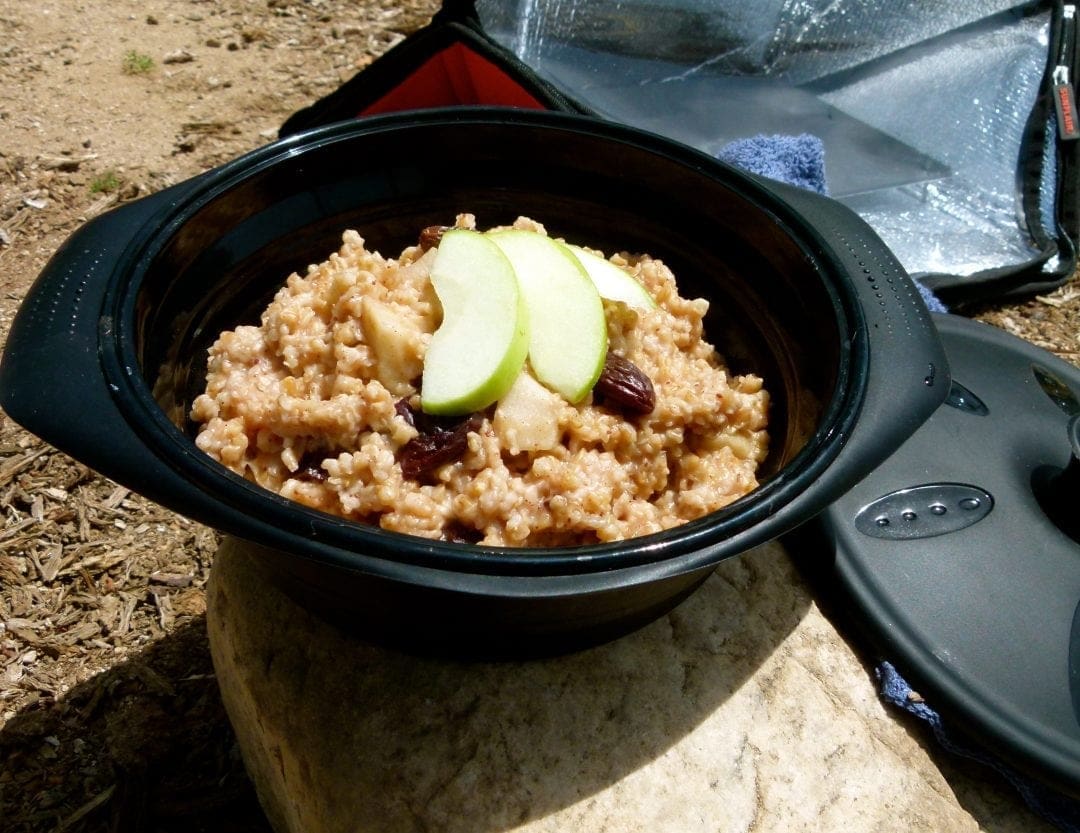 Ingredients
1 cup steel cut oats
3 cups liquids (Such as water, milk, apple juice, or oatmeal, rice, soy, or almond milk. Or a variation of. Example: 3 cups water & 1 cup milk)
2 tsp cinnamon
1 apple, skinned & chopped
1/4 cup raisins (or other dried fruit. chopped apricots, cranberries, strawberries, etc.)
sugar or stevia to taste
Instructions
garnish with some almond slices, sunflower seeds, pecans, etc.
For the collapsible pots: 1/4 the recipe. 1/4 cup oats, 1 cup water, 1/2 tsp cinnamon.
https://www.sunflair.net/steel-cut-oats/

Copyright: Sunflair® Solar Ovens