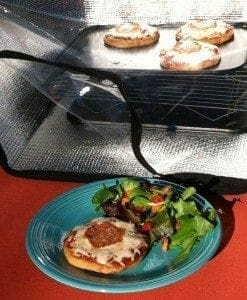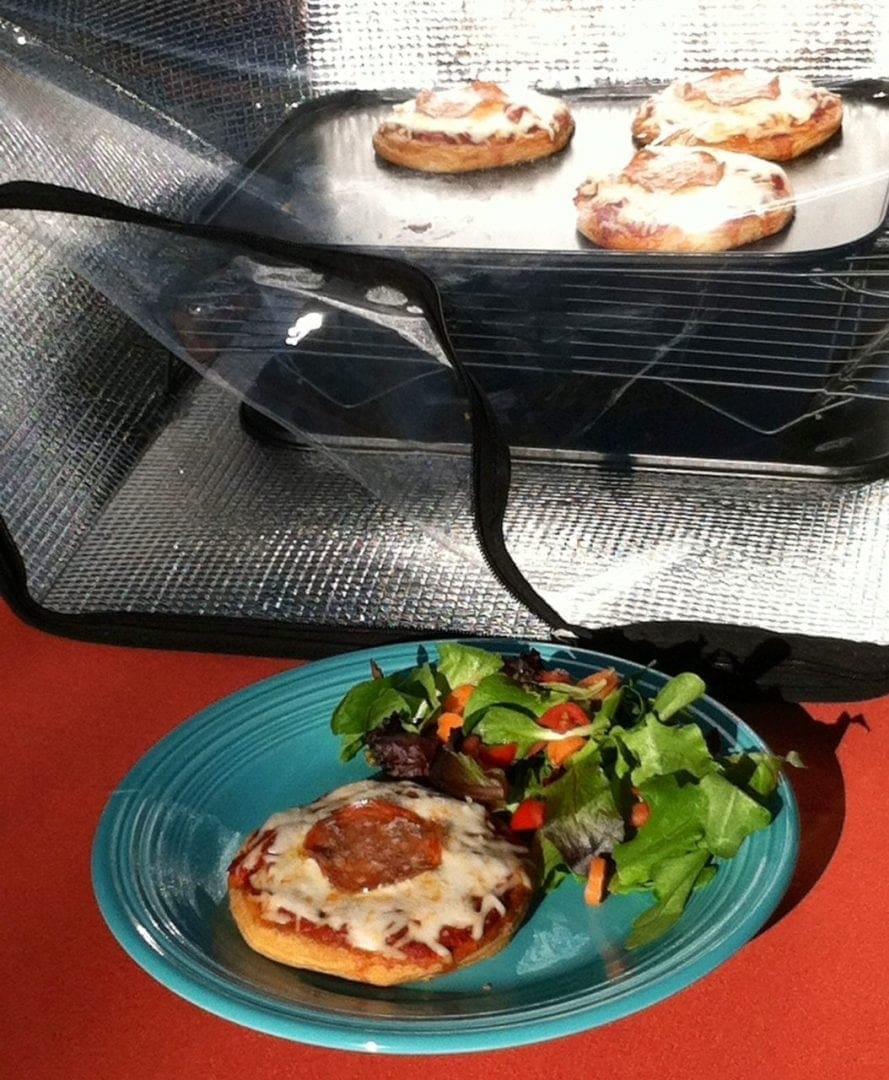 Try this fun and easy solar oven pizza recipe from SUNFLAIR Solar Ovens. Great for kids, parties or anytime!
Ingredients
1 pkg refrigerated biscuits
1 small jar pizza sauce
grated mozarella cheese
pizza condiments of choice
Directions
Flatten biscuits to the size of small tea saucers. Place on baking tray. Cover with another baking tray. Bake in solar oven until dough is cooked.
Add pizza sauce, cheese and your favorite pizza condiments. Cook in solar oven until cheese is melted.