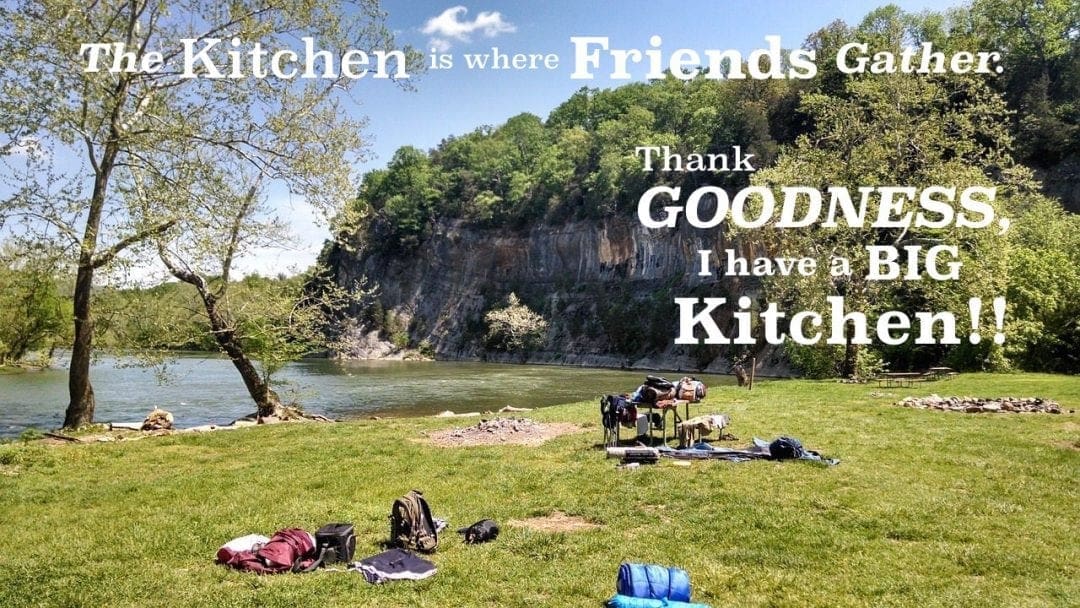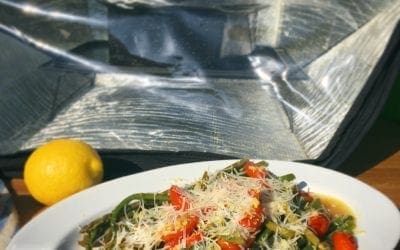 We may not be able to be under the sun in Tuscany, but we can enjoy the flavors under the same sun. Simple and fresh always equals delectable.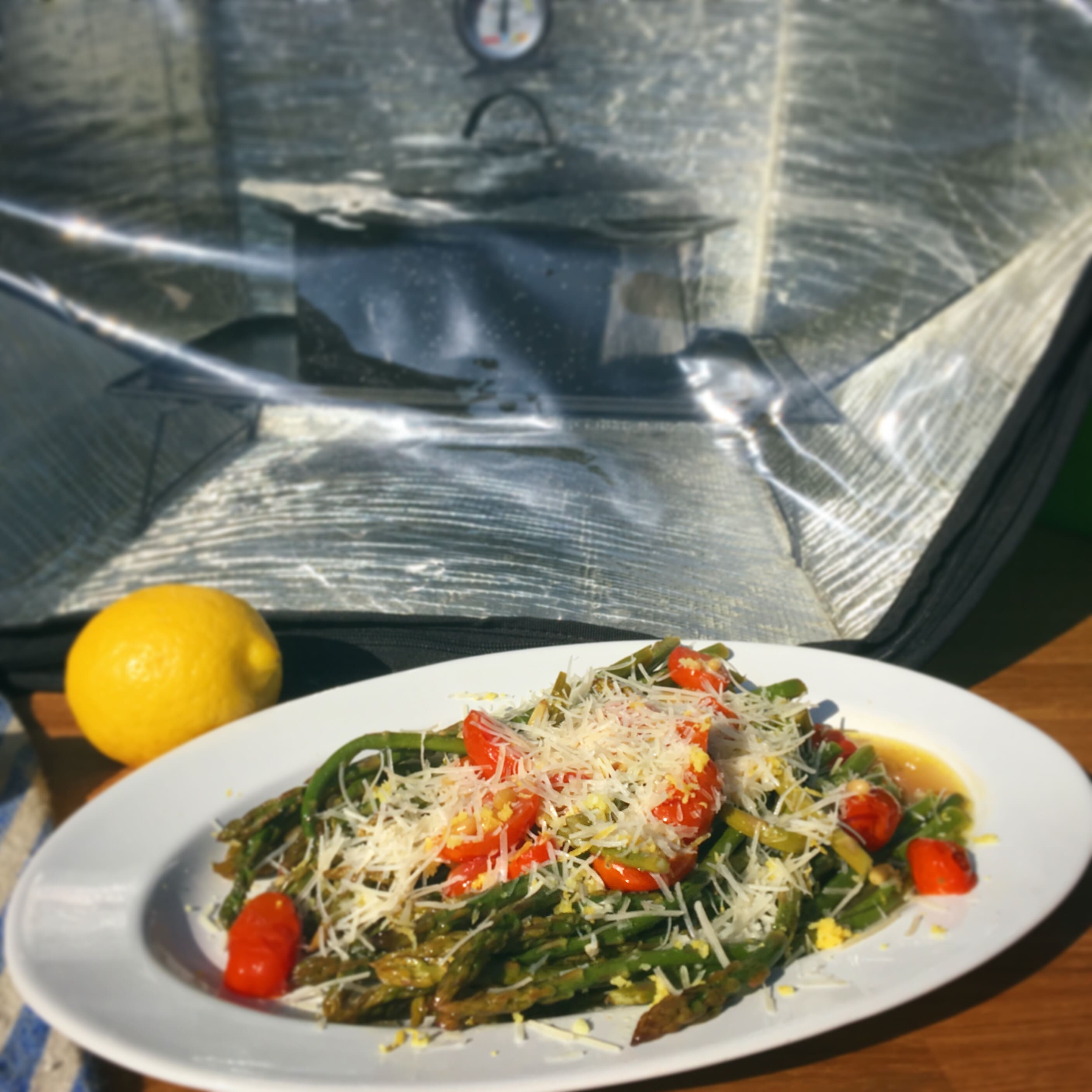 Ingredients
1-1/2 lbs (680 g) fresh asparagus, trimmed
1-1/2 cups (241 g) grape tomatoes, halved
3 tablespoons (24 g) pine nuts
3 tablespoons (44 ml) olive oil
2 garlic cloves, minced
1 tablespoon (15 ml) lemon juice
1/3 cup (59 g) grated Parmesan cheese
1 teaspoon (3 g) lemon zest
Instructions
Place the asparagus, tomatoes, and pine nuts in roaster.
Mix olive oil, lemon juice, and garlic, and drizzle over asparagus.
Cover & cook 20 - 30 minutes until asparagus is just tender.
Plate and sprinkle on zest of lemon and cheese.
https://www.sunflair.net/solar-oven-recipes/
Copyright: Sunflair® Solar Ovens
read more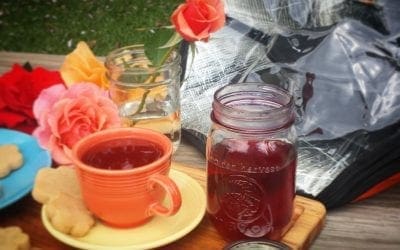 Rose water makes for a lovely gift for someone special or to treat one's self. It is easy and has many uses. Rose water adds an extra highlight to many dishes. Delicious in baked goods, lamb stew, rice pudding, and salads. Nice as a tea also or for a rosy libation. ?...
read more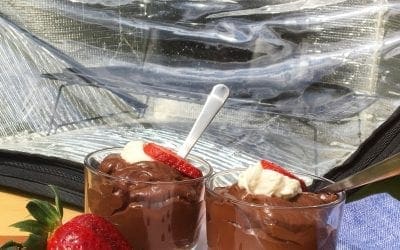 Homemade rich and creamy Chocolate Pudding is a decadent treat that surpasses those imagination puddings in little plastic cups. ☀️Cooking with the sun is perfect for chocolate as the heat radiates around the pot evenly, and never scorches. ? Quality chocolate always...
read more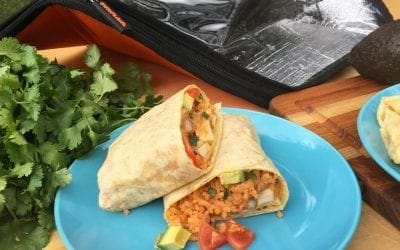 What is nice about this recipe is how the flavors of the tomato, cumin, and other ingredients meld together, making for a delicious burrito filling. Makes about 7 cups Cook Time: 3 - 4 hours Serves: 6 to 8
Slow Cooked Chicken Burrito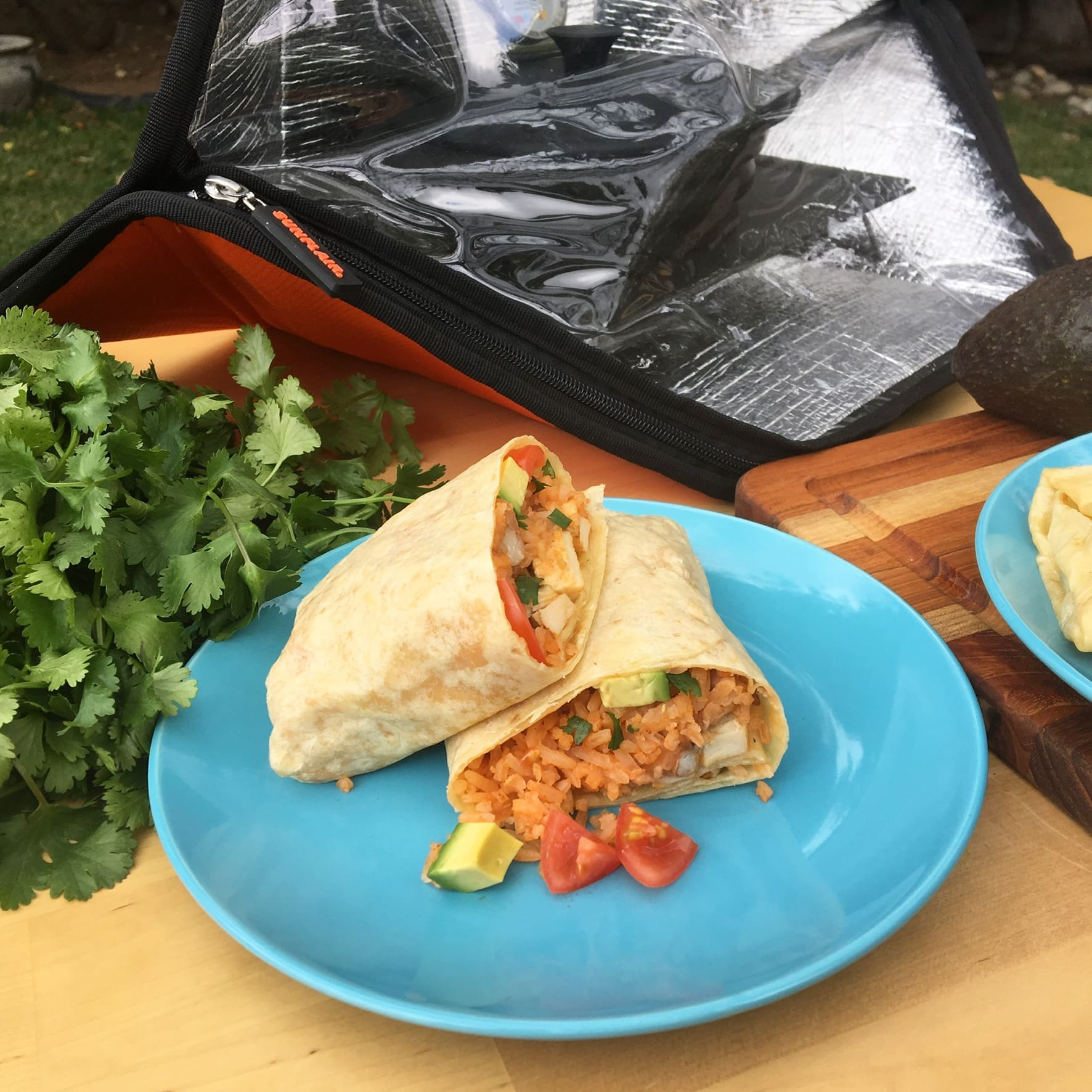 Ingredients
1 lb (454 g) boneless skinless chicken breasts, chicken thighs, or a mix
1 (14.5oz/411 g) canned diced tomatoes
1 cup (237 g) low-sodium chicken broth
2 tsp (10 g) chili powder
2 teaspoons (10 g) salt
1/2 tsp (2.5 g) ground cumin
1 (15oz/425 g) canned pinto or black beans, drained, rinsed
1 cup (211 g) uncooked white or brown rice
1 cup (211 g) frozen corn
Optional Garnishes: sour cream, shredded cheese, avocado, chopped cilantro, or salsa
Instructions
Mix ingredients in roaster
Cover and cook until rice is tender
Wrap in flour tortillas, garnish and serve.
https://www.sunflair.net/solar-oven-recipes/
Copyright: Sunflair® Solar Ovens
read more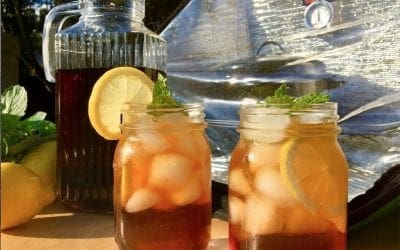 Southern Sweet tea is divine on a hot summer's day. It's more than just adding sugar to iced tea. Some like their tea more or less sweet. Or tea steeped for more or less time. This recipe is a good place to start, and can be adjusted to one's taste. There's a secret...
read more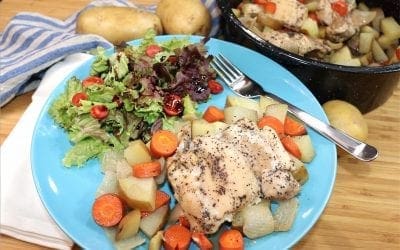 One pot meal of sunshine. The prep time on this so fast, and then set it and forget it. This dish is liberating and enables getting other tasks completed.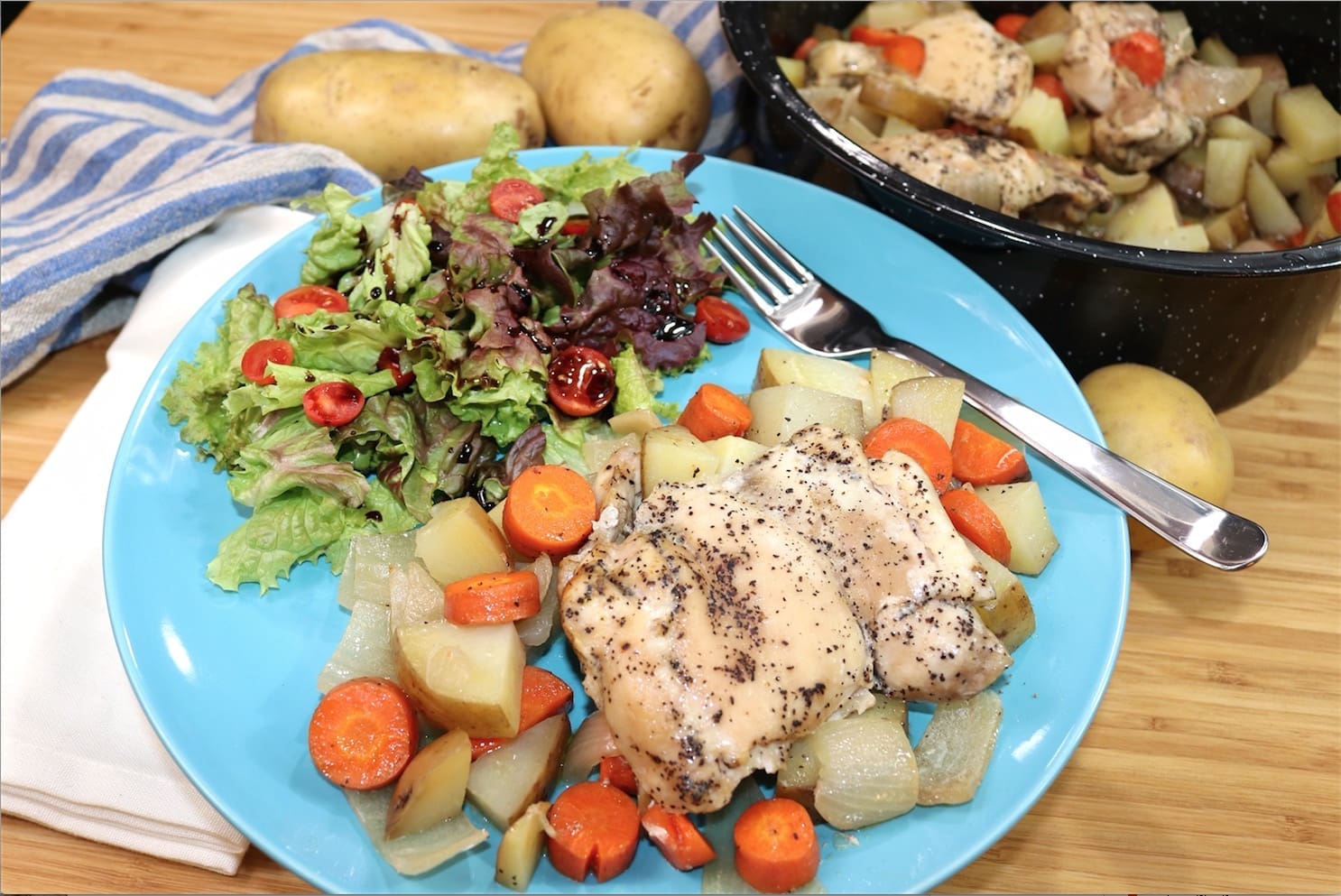 Ingredients
4 chicken thighs
4 large potatoes, 1/2 inch (1.25 cm) cubed
3 carrots cut in 1/2 inch (1.25 cm) pieces
1 onion, small, cut in quarters
1 head garlic cloves, whole
1/2 tsp (2.5g) salt
1/2 tsp (2.5g) black pepper, ground
2 tsp (10g) garlic powder
1/8 tsp (0.3g) paprika
2 Tbsp (29.5ml) olive oil
Instructions
Cube produce and Pat dry.
Rinse chicken and pat dry.
Add oil and spices. Combine.
Cook until potatoes are tender, about 3 hours.
https://www.sunflair.net/solar-oven-recipes/
Copyright: Sunflair® Solar Ovens
read more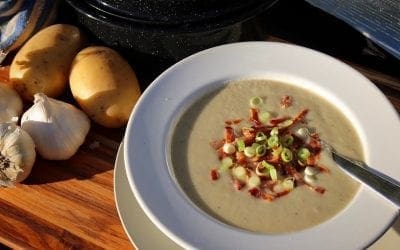 "A bowl of garlic soup a day keeps the doctor away." Okay, that may not be a saying, but garlic soup is known for its health benefits and warding off colds around the world. What seems like a ridiculous amount of garlic mellows when slow cooked. This recipe was made...
read more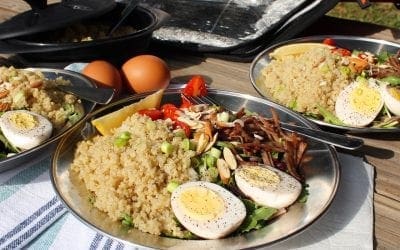 Healthy morning, lunch, or dinner inspiration, Quinoa Bowls bring sunshine to the day. ☀️Cook: Place 1 cup quinoa to 2 cups water, and however many eggs that are desired into the Sunflair® Solar Oven for 1.5 hours. Cover bowl, and place eggs on the tray next to the...
read more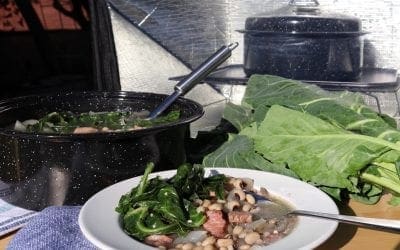 Serves 5-12 Cook time: 2 hours Many cultures start the first day of the year with lucky food. In the American south, it's soul food. Cooking it with the sun, it's "sol" food. • Black eyed peas: There seems to be many views on their significance from gratitude to have...
read more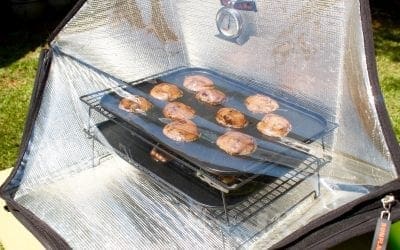 Cookies, Homemade or Refrigerated Nothing like fresh hot cookies out of the oven. Just like grilling, there are little tips that follow natures laws of physics that will aid in cookie making. Solar ovens not only retain heat, but moisture too. Note and tips: 1....
read more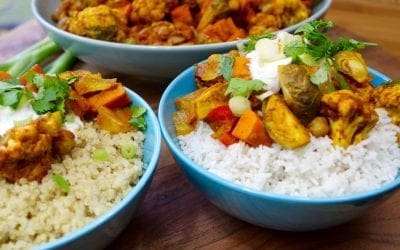 Vegetable Chickpea Curry Servings: 6 - 10 Very easy vegan Chickpea Curry is a good one to make that serves many people. Nice for a backyard gathering, or comfort food on a cold day. Also a good one to package for lunches for work. It is delicious eaten by it's self or...
read more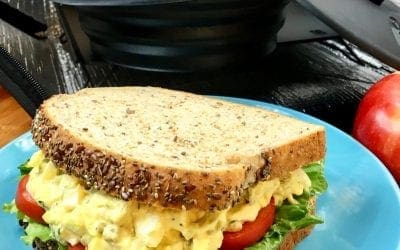 Classic Egg Salad Sandwich This is a wonderful classic recipe that will be gobbled up. It's delicious on country white bread or a hearty rye. Eggs cook faster in a solar oven when hard baked, not using water. What is nice about hard baked eggs is they never crack....
read more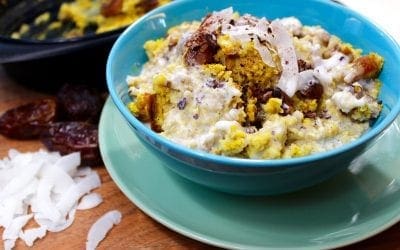 Turmeric, Ginger, Cinnamon, & Cardamom Oatmeal Delicious, surprisingly creamy, and infused with loads of health benefits. My family was hesitatant that this combination would taste "healthy," but it just tastes yummy and comforting on a cold day. ...
read more