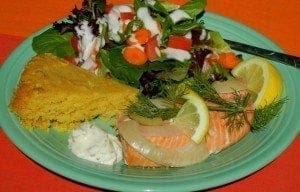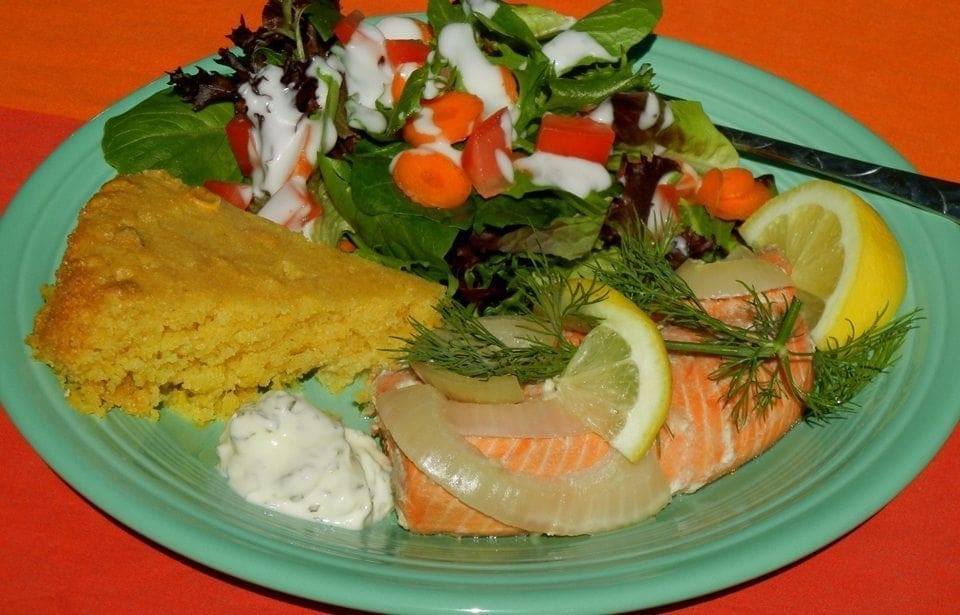 Try this elegant poached salmon recipe, perfect for the SUNFLAIR Solar Oven. Pair with solar oven cornbread and a green salad.
Serves 4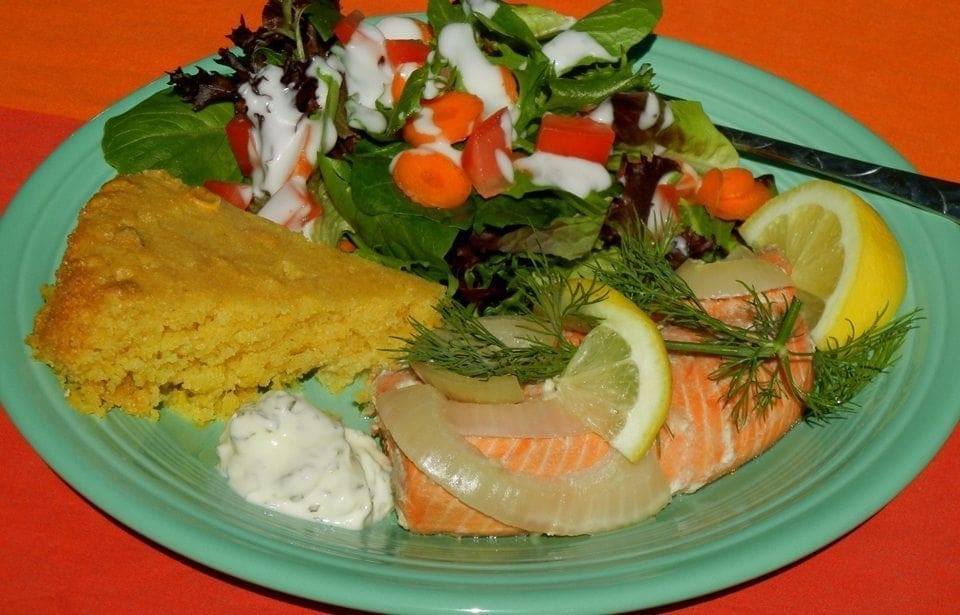 Ingredients
Four 8-oz. (229 g.) salmon steaks or fillets, rinsed, blotted dry
1/2 cup (118 ml.) dry white wine
Sea salt to taste
2 black peppercorns
1 sprig fresh dill
1 thick slice onion
3 sprigs fresh flat-leaf parsley
Lemon wedges
Cold tartar sauce
Instructions
Coat pot with cooking oil, arrange steaks tightly in bottom.
Pour wine over salmon. Sprinkle the steaks with salt.
Add pepper corns, dill, onion slices, and parsley.
Cover and cook until the salmon is opaque and firm to the touch, about 1 1/2 hrs.
Serve with lemon wedges and cold tartar sauce.
https://www.sunflair.net/poached-salmon-steaks/

Copyright: Sunflair® Solar Ovens