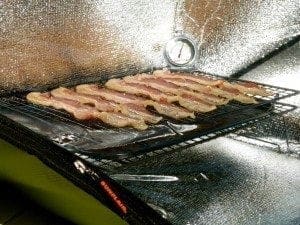 BACON!! Bacon is not just for breakfast. Solar oven bacon is great for sandwiches, toppings, casseroles, etc. It's nice making bacon in the Sunflair® as it doesn't splatter like on a stove top and doesn't have to be tended.
Cook time: 1 to 2 hours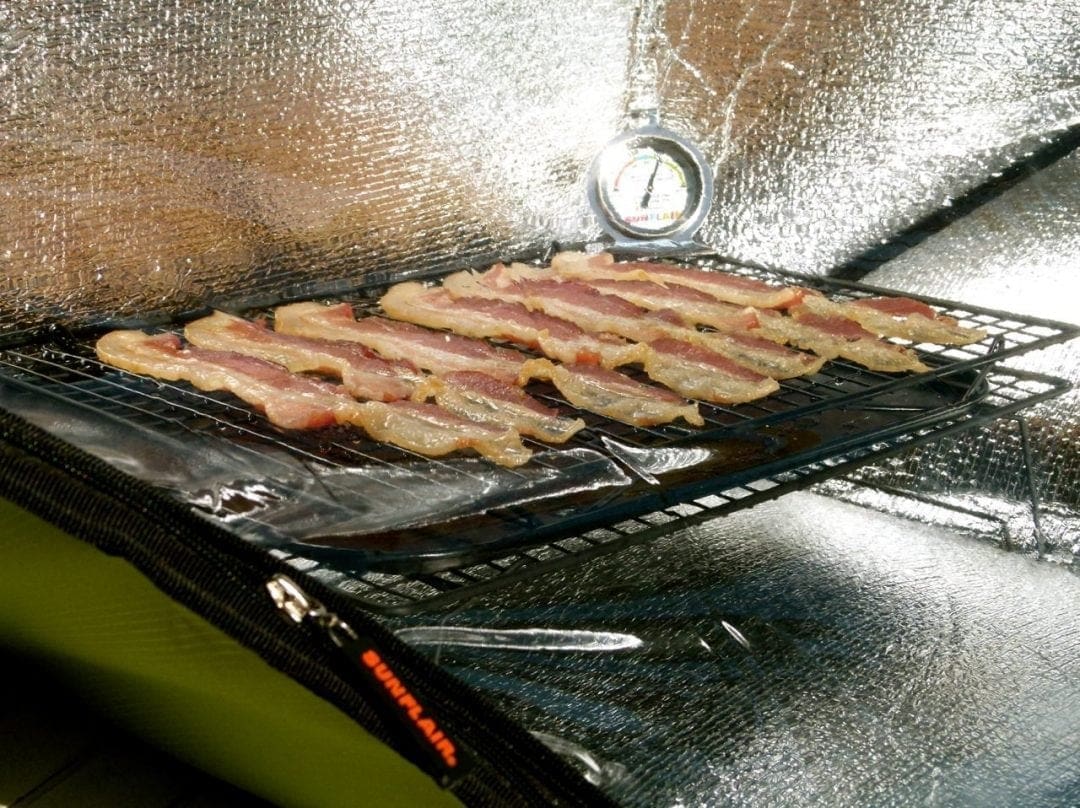 Ingredients
Instructions
Place rack with the legs tucked under and place in the baking tray to catch drippings. Now add the bacon. Cook for 1 to 2 hours.
Notes
The bacon will most likely release moisture and cause the cover to steam up. If this happens wipe the moisture from the cover with a soft cloth and unzip part way to to release steam. It is like a tea kettle, heat in and steam out.
https://www.sunflair.net/bacon/
Copyright: Sunflair® Solar Ovens