Jump to recipe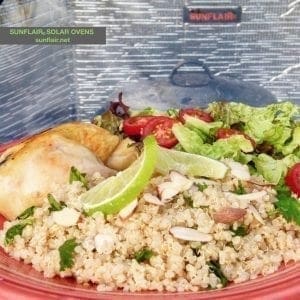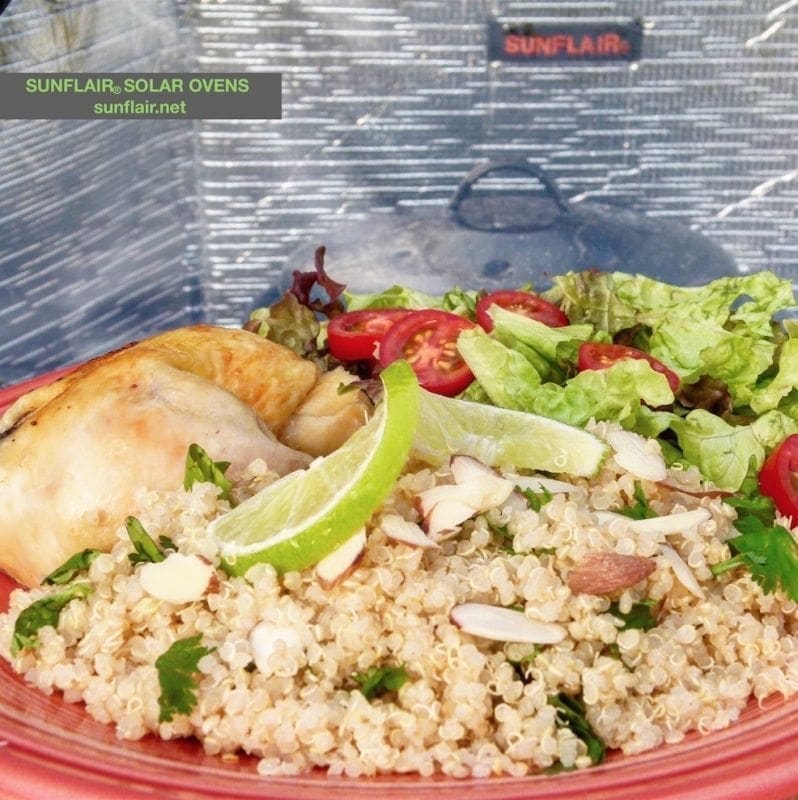 Servings: 4
Cook time: 40 min.
A go-to side dish that pairs well with a multitude of entrees, and a favorite to take to potlucks.
Ingredients
2 cups (500 ml) water, chicken, or vegetable broth
1 cup (225 g) quinoa
1 clove garlic, minced
2 tablespoons (30 ml) fresh lime juice
1/3 cup (80 g) cilantro, chopped
1/4 teaspoon (1 g) sugar
Garnish with sliced almonds
Instructions
In a large pot, add liquid, quinoa, and garlic. Cover and cook for 40 minutes in preheated Sunflair® Solar Oven.
Mix in lime juice, chopped cilantro, and sugar. Garnish with sliced almonds. And enjoy.
© 2023 Copyright: Sunflair® Solar Ovens