Jump to recipe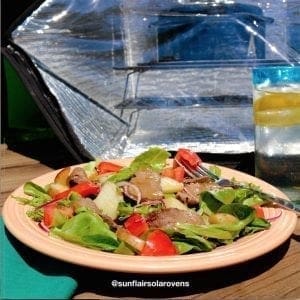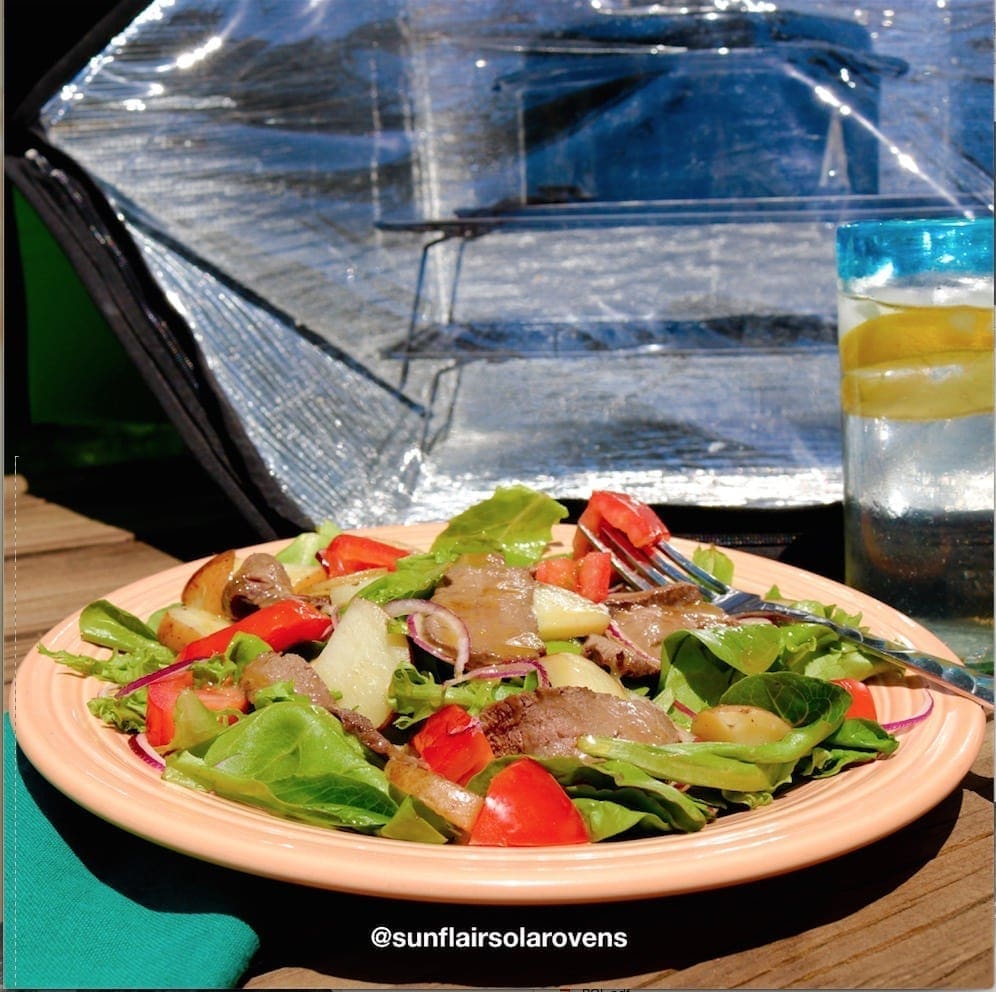 This is a delightful summer salad that is one of those go-to recipes to keep on hand.
The original Dijon mustard used the juice of unripe grapes in place of vinegar to give it its unique flavor.
Ingredients
3/4 lb (340 g) red potatoes, cut into bite size pieces
1 top sirloin steak
2/3 cup (158 ml) honey dijon dressing. Buy or see recipe below, (delicious)
lettuce
2 medium size tomatoes, cut into wedges
1/2 cup (76 g) red onion, thinly sliced.
Dressing:
1/2 cup (118 g) avocado or olive oil
1/3 cup (79 ml) honey
1 tablespoon (14 g) mayonnaise
2 tablespoons (28 g) Dijon mustard
Instructions
Whisk together dressing ingredients.
Place bite size potatoes in roaster, top with 2 tablespoons of honey dijon dressing, sprinkle salt and pepper to taste. Cover and cook for 1 hr.
After 1 hour, place steak in roaster with potatoes and spoon a tablespoon of dressing over steak. Cook for another 45 min.
Let steak and potatoes rest while plating lettuce, onions, tomatoes. Slice the steak thinly and plate. Top salad with potatoes and drizzle with dressing.
© 2023 Copyright: Sunflair® Solar Ovens