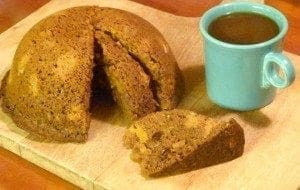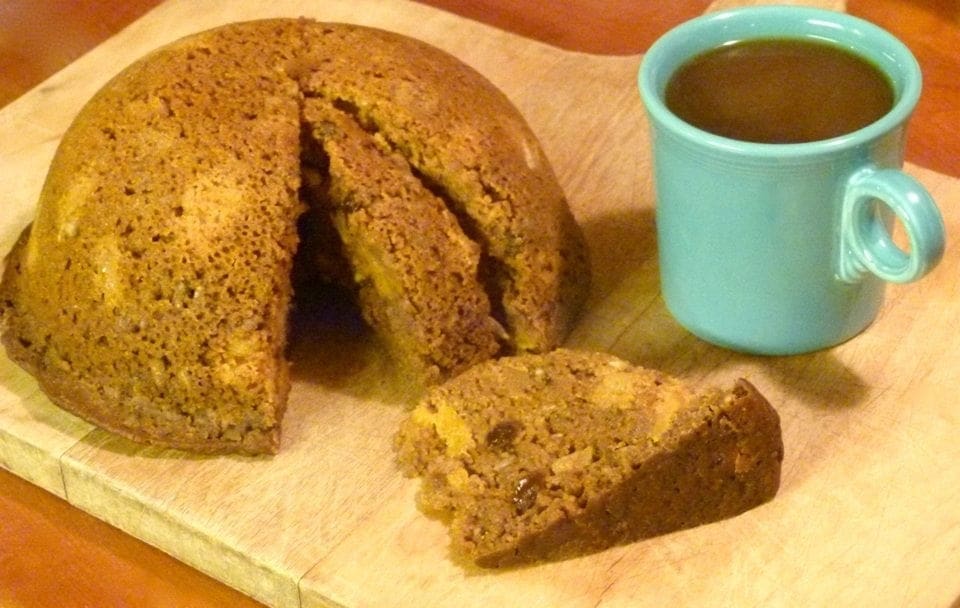 This is a nice and health-hearty loaf that I like to enjoy with tea or coffee. It can be cooked in the pots with lids, or in a heat safe bowl inserted into the large roaster, or, even prettier, a pudding mold.
Steamed Apricot & Raisin Bran Loaf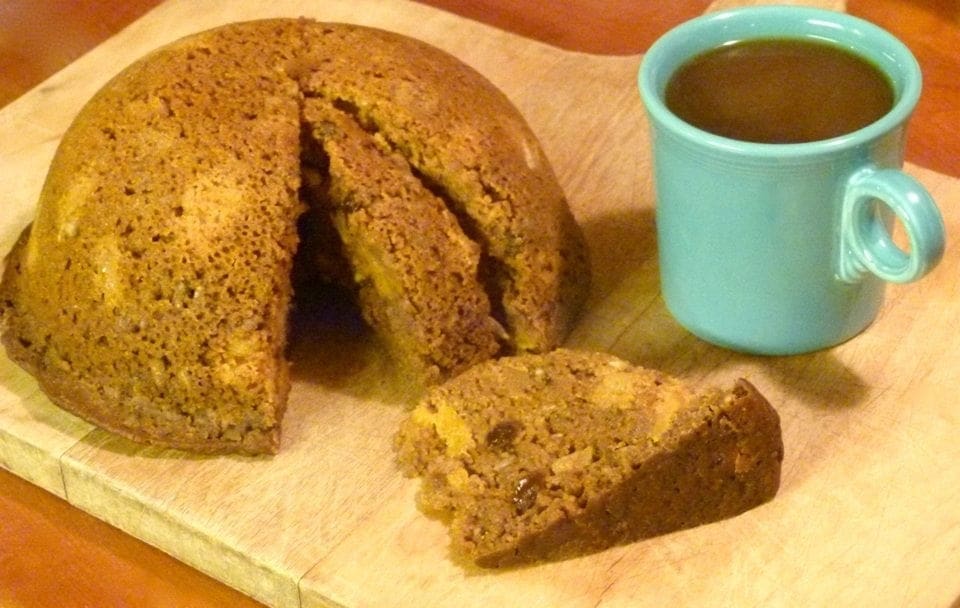 Ingredients
1 3/4 cups (412 ml) buttermilk
1 large egg
1/2 cup (118 ml) dark molasses/treacle
1/4 cup (59 ml) cooking oil
2 cups (457 grams) bran with raisins cereal
2 cups (457 grams) whole wheat flour
2 tsp (10 grams) baking powder
1 tsp (5 grams) baking soda
1/2 tsp (2 grams) salt
1/2 cup (114 grams) chopped dried fruit such as apricots, cherries, apple, etc.
1/2 cup (114 grams) shelled and salted sunflower seeds
Instructions
In a large mixing bowl, stir together all the ingredients. While the cereal is softening in the mixture, grease and flour the pot, bowl or mold insert. Stir batter again and pour batter into pot, bowl or mold. Cover with lid and place into Sunflair® cooker.Cook time is approximately 3 1/2 hours. To check if loaf is done, press with a finger. It should spring back up. Or insert a toothpick into the center. It should come out clean.Cool on a rack for 10-15 minutes, then invert onto a cutting board or serving dish.
https://www.sunflair.net/steamed-apricot-raisin-bran-loaf/
Copyright: Sunflair® Solar Ovens