Canned Ravioli and a Zucchini make for an easy hot meal and some veggies when on the road, construction sites, camping, or just an easy home meal.
Canned Ravioli & Zucchini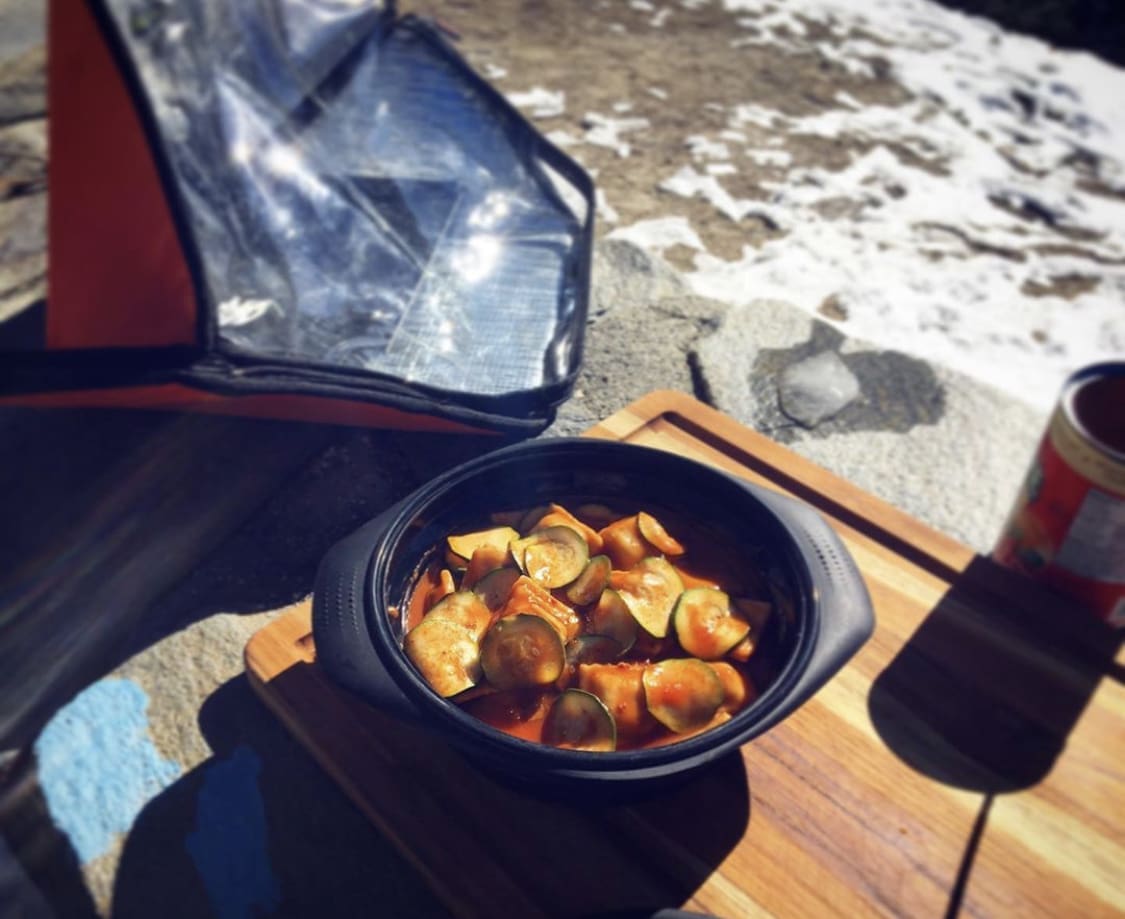 Ingredients
1 can ravioli
1 small zucchini, finely sliced
Instructions
Add canned ravioli to pot. Slice zucchini and combine with ravioli. Cover and cook until hot.
https://www.sunflair.net/canned-ravioli-zucchini/
Copyright: Sunflair® Solar Ovens