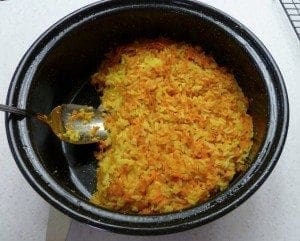 Gail from Arizona sent us this solar oven casserole recipe for one of her childhood favorites: Cheese Carrot Rice Casserole. Thank you, Gail!
Cheese Carrot Rice Casserole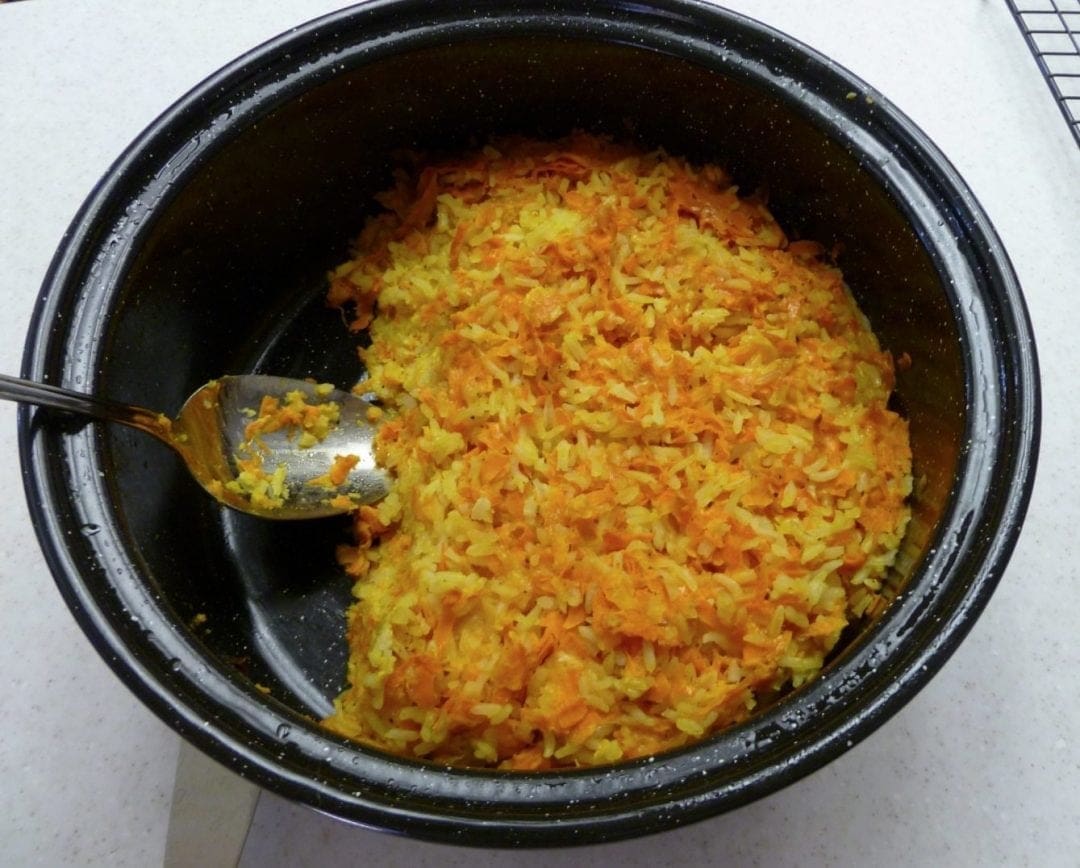 Ingredients
Ingredients
2 cups cooked long-grain rice (cooled)
3 cups grated carrots
2 cups cheese (I like Colby or sharp Cheddar)
½ cup milk
2 eggs, beaten
2 tablespoons chopped onion
1 ½ teaspoons salt
½ teaspoon pepper
Instructions
Combine all ingredients and pour into greased pot. Cook for 4 -5 hours at 225 degrees.
https://www.sunflair.net/cheese-carrot-rice-casserole/
Copyright: Sunflair® Solar Ovens