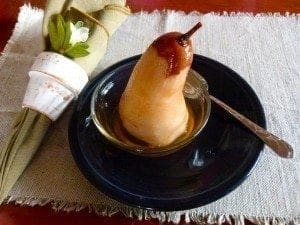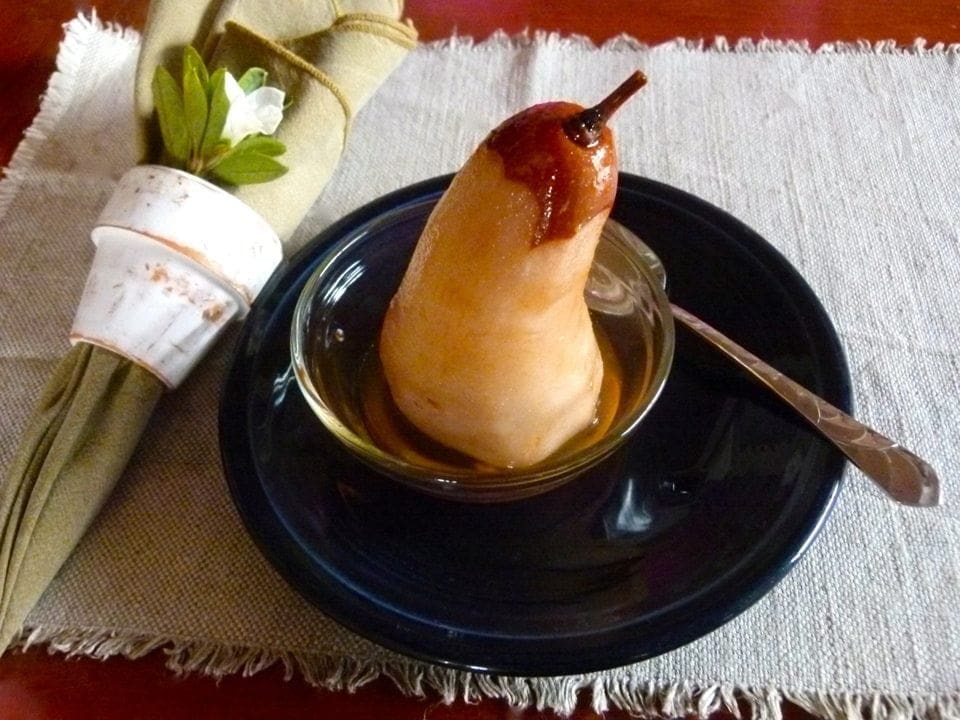 Taste the simple elegance of this poached pear recipe. This is one of our favorite desserts, a sweet treat from nature.
Ingredients
4 ripe pears
1 lemon, quartered
1 cup (235 ml) apple cider
3-4 tbsp (42-57 grams) honey
Instructions
Wash and peel pears and rub each one with a lemon quarter to prevent them from turning brown. Use a potato peeler to remove skin and use the tip of the peeler to remove the core from the bottom. If a pear is doesn't stand up well, level the bottom.
In the pot, stir the apple cider and honey. Place pears into the pot and cover. Cook until pears are soft and tender, 20 to 30 minutes; remove pears and set aside.
To reduce the liquid, put the pot back in the oven without the lid. Vent/unzip the Sunflair oven to release steam. Reduce to about 1/2 cup (118 ml). Spoon the cider and honey reduction over the pears.
© 2021 Copyright: Sunflair® Solar Ovens